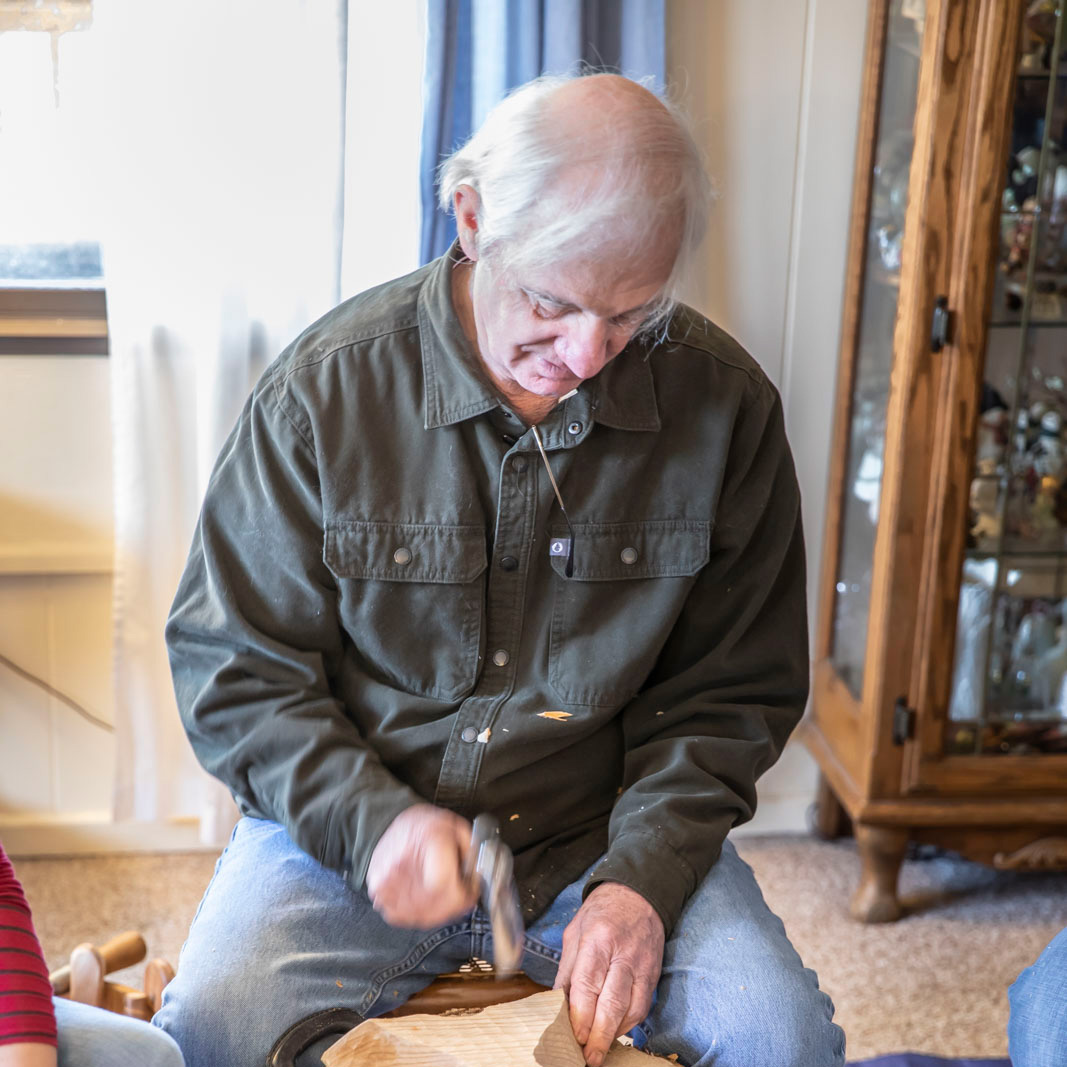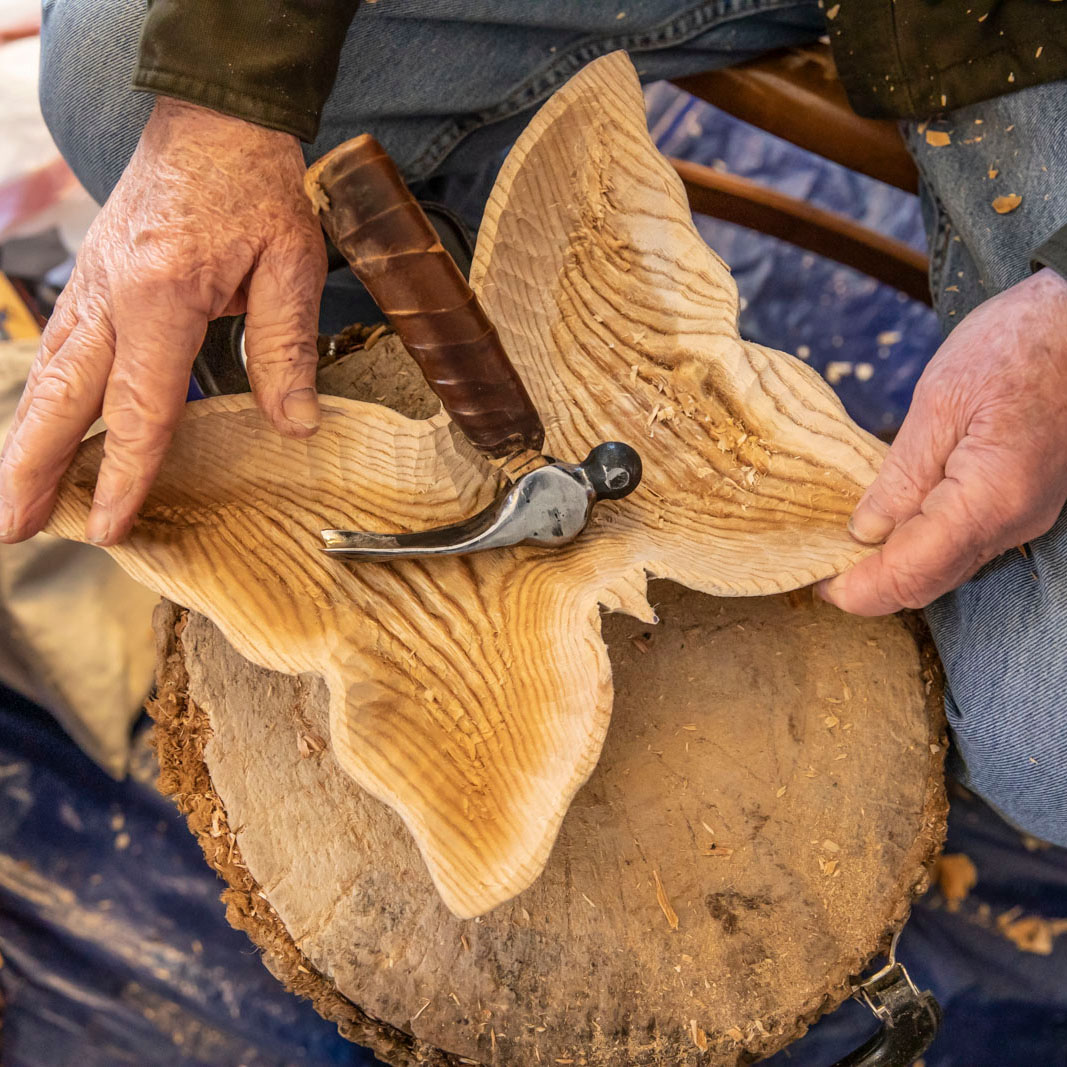 Over 40 years ago, Keith Ruble met master bowl hewer Bill Day at the Indiana State Fair. Soon after, Keith began hand hewing wooden bowls as a "stress reliever." Former Vigo County superintendent of parks, Keith explains, "after long days of forestry work, I could make a bowl in the evening and just totally relax my body, and that is the kind of thing that everybody has to have in their life."
Keith produces several types of bowls, including those shaped like farm animals, leaves, and the state of Indiana. He starts with a thick slab of green wood, cuts it to shape, then hews the excess wood from the bowl's interior with an adze. The process leaves behind small chip marks. Rather than sanding these marks from the surface, Keith purposefully leaves them as evidence of the hewing process. The uniformity of these ripples and the thinness of the bowls are testaments to Keith's extraordinary mastery of his craft.
Keith not only makes wooden bowls, he also teaches bowl making in his community. He has taught classes at Turkey Run State Park and has given private lessons. In 2019, he participated in the Traditional Arts Indiana Apprenticeship Program as a master artist. Today, Keith continues to demonstrate at the Indiana State Fair, inspiring the next generation of bowl makers. For his continued work as an artist, teacher, and demonstrator, Keith Ruble received a 2021 Indiana Heritage Fellowship.