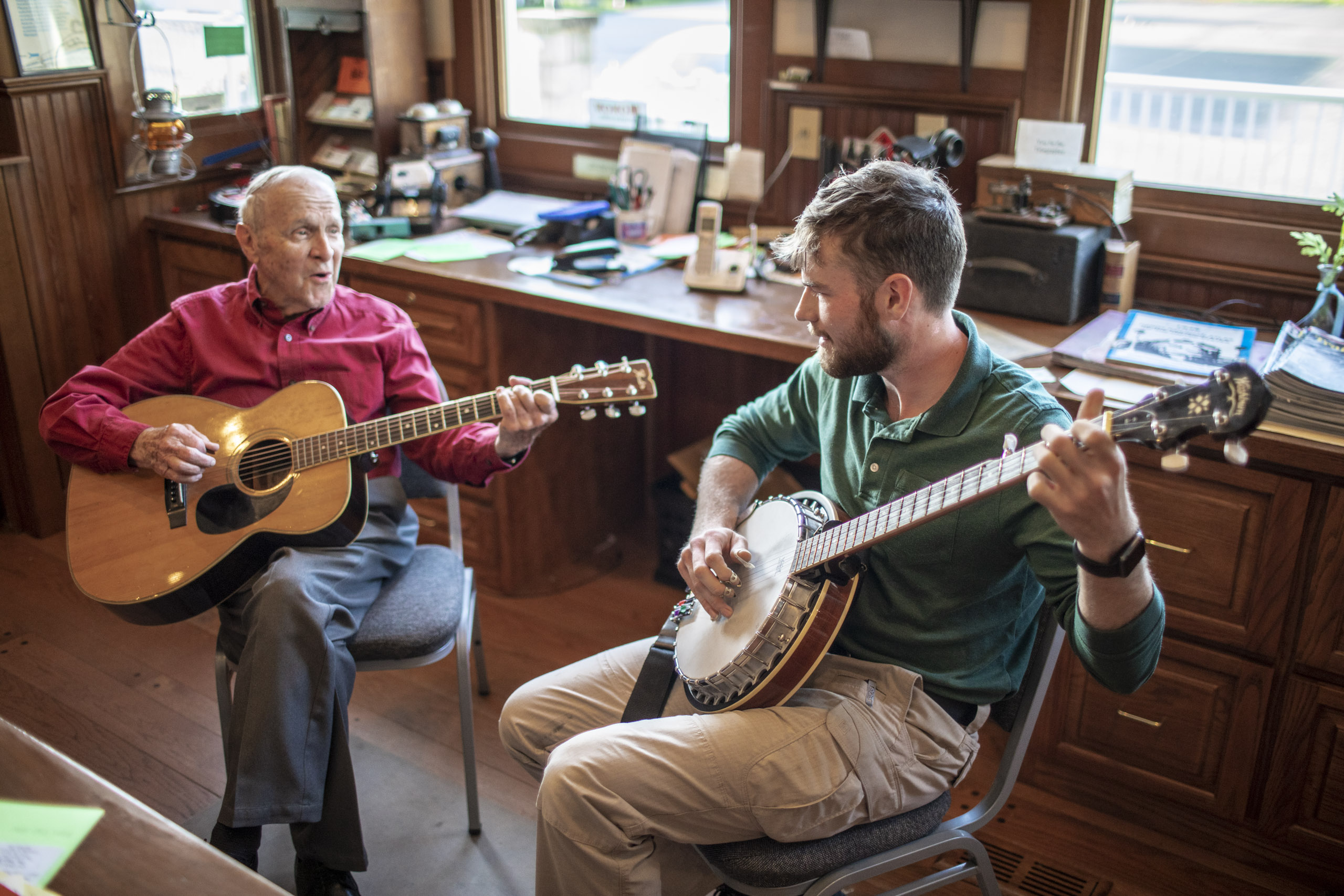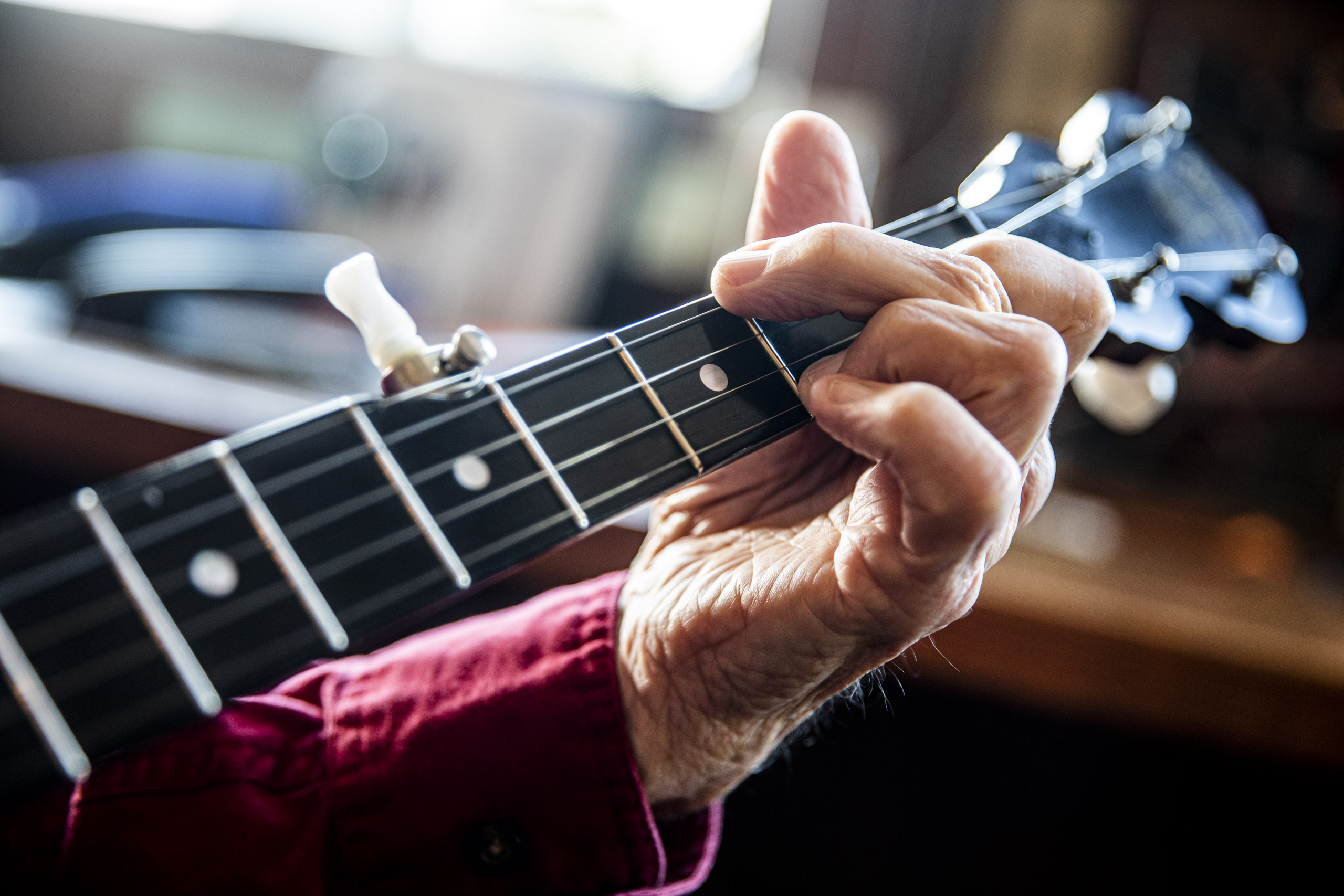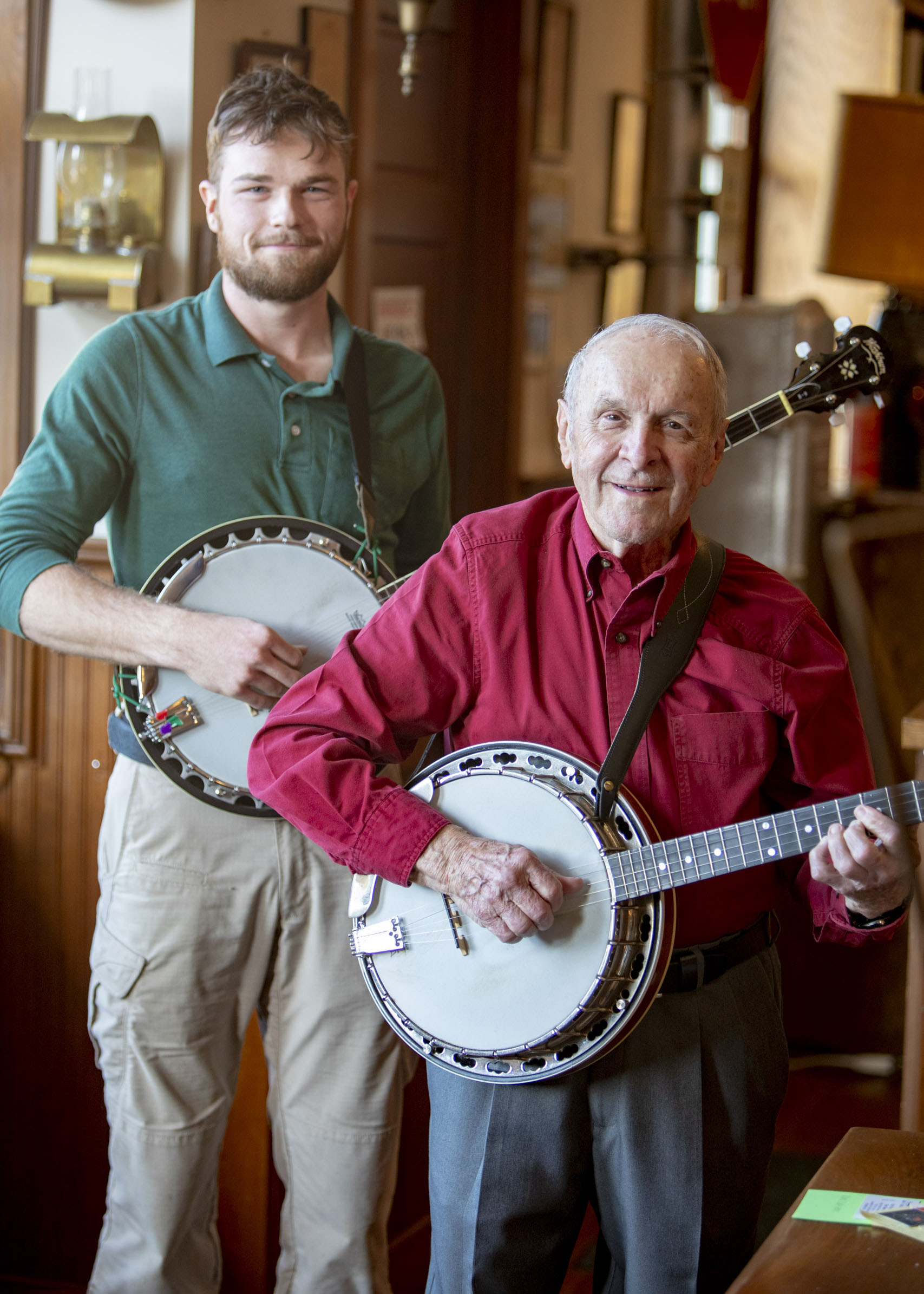 Jim Smoak and Jeff Vessels
5-String Banjo
Jim Smoak learned to play banjo from his mother at a young age. At 15, his father purchased him a new Gibson banjo, which was "pretty good encouragement," he says. Jim spent much of his early career playing live shows, both in person and on television, working with bluegrass greats Bill Monroe, Earl Scruggs, and Hylo Brown. After marrying and settling down in Pekin, Indiana, Jim began teaching the instrument and went on to publish some of the first instructional books on three-finger-style banjo.
"The think that I took away from Jim the most is the history …it really makes you reminisce about a time you never lived in, you know?" - Jeff Vessels
Jeff Vessels became interested in the banjo after hearing one played around the fire at Boy Scout camp. "The instrument that's really making this group" he remembers, "is that banjo right there." Jeff received his first banjo at age 14 but didn't begin taking lessons until 2018 when he met Jim. During their apprenticeship, the pair focused on bluegrass technique and music theory. Jeff also appreciated Jim's historical connection to the banjo.